I love it. It takes a lot of courage just to do it.
You've been doing the sport for years and so you've seen and heard a lot about pole dancing, right?
I've heard a lot. People always bring it up. It's part of their lives and their kids' lives. I think people come back to it more now. It's really interesting to watch, and it's like, when people move so quickly… if you could do the same move for 15 minutes, then they'd be pretty hard to beat.
They're like, "He's just trying to make me lose my momentum!"
Yeah, and then you feel like… what's the word?
Credible?
What is believable?
Credible?
Credible.

Yeah. When I did it in high school I thought "This is crazy. I've never done that before." I never thought I would beat you at all. But I'd watch you all the time and think, "That guy is just trying to break me!"
So what about the women's pole dance class, right? Have we heard anything about it?
It's happening, but I haven't really paid much attention to it that much. I thought that was the last pole dance class that was going to happen.
How long has it been since you did it again?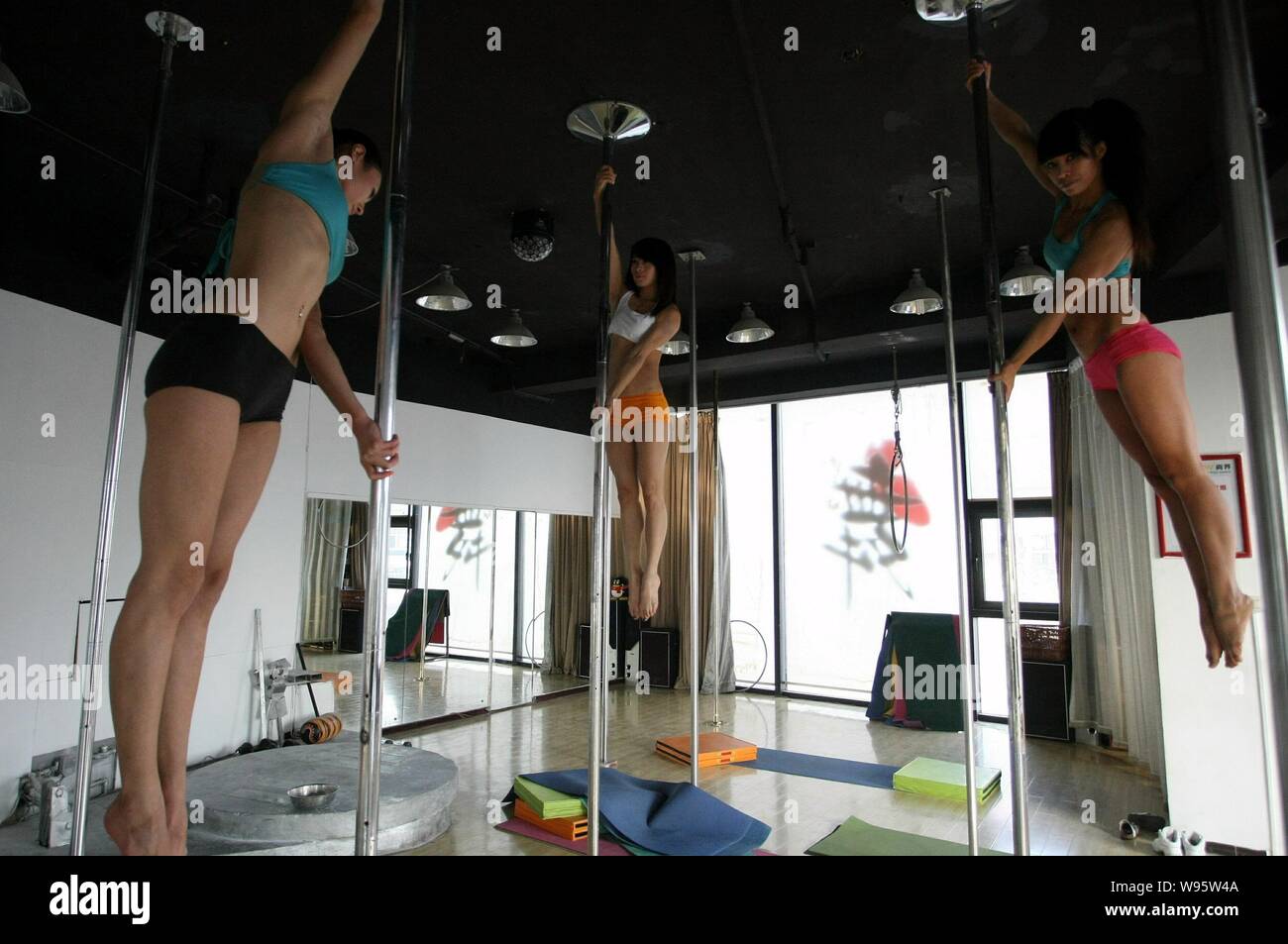 So far.
What did you practice?
I try to train three times a day, sometimes more, sometimes less. Sometimes I just do some exercises and exercises but I don't really do it as often. Sometimes it can go from 5 to 10. I'm trying to get it down to three and then that's when I've gotten better.
What else have you done?
I've taken pole dancing lessons before, but I don't really know what to do and what to keep busy. I'm not really interested in the pole. I have a degree in English.
Does that affect you?
Yes, it affects me a whole lot. It was one thing I didn't want to do for a while but I kept asking myself, "How can I make this part of my life?" And by doing it now I'm able to keep it more balanced and less distracting than I'd like to have been able to be by doing it last time and before.
Does that go into having more balance in your life